By Aysha Ibtasam

Sometimes I am awe struck when I realize how far in time we have come along compared to Dark Ages, Neolithic, Paleolithic and all the other ages which are in between. With time men developed things out of need. Everything was developed for necessity, purpose and sustenance. Back in the days resources were scarce, people were simple, demands were less and wait was acceptable.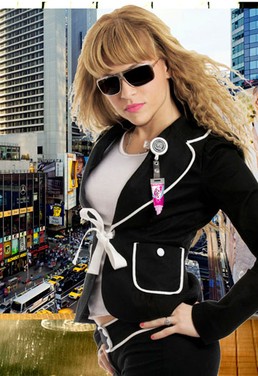 However with time, man remained the same, but the need, demand and purpose for things changed. Instant gratification now overrides everything else. There is a want more than a need for any type of a product.
More and different types of products are introduced in the market now days. Each product claiming to be better than their competitor; even in today's tough market place, retailers and manufacturers are brainstorming to find ways to allure their customers and to pocket every dollar they can get.
Quicksilver manufactures apparel and accessories for both man and woman. They have recently collaborated with Standard Hotel to introduce board-shorts for men and bikinis for women which will dispense via vending machines. The strategy is to cater to customers of Standard Hotel who provide pool facilities to their guest; a customer who might need a swim suit. This is to convenience the guests who in case have not packed their swim wear or need a variety.
According to WWD (Women's Wear Daily – Fashion tabloid) report there are four men's designs in the first batch of board-shorts, which harkens back to the fits and looks of the seventies and the eighties. Each board-short is inspired by The Standard's four locations in downtown Los Angeles, Hollywood, Miami, New York. Each design features a "Quick City Guide" on the inside waistband, with addresses of local places of interest. The Downtown L.A. trunk features alternative art spaces in that city, the Hollywood trunk highlights independent music venues, the New York trunk lists other swimming pools to visit there and Miami features hip restaurants and cafes.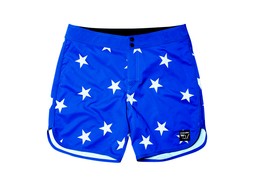 The idea is to provide swim suits to the customer at any time of the day or night by selling it through vending machine. This is a very smart and progressive way to capture the customers need and fulfillment of it.
Similarly, another entrepreneur – this time not a man in business suit but a young girl who happened to revamp a product out of necessity. The product is called Yo Yo Lip Gloss. Her first innovation is a lip gloss attached to a clip which emerged out of need. The young individual is sporty and she could never find a lip gloss in her bag, confesses Angie Parlionas.
Out of frustration evolved a practical theory which the young entrepreneur put into practice. By affixing a string to a clip-and from the string hangs the yummy flavor lip gloss which is almost too good to eat. The flavors for lip gloss are Girly Green Apple, Cha-Cha Chocolate, Big Bounce Bubble Gum and Kissable Kiwi. Among lip gloss are nail polishes, lip balms and eye shadows. Each item has a unique property to it, such as a key chain attached to a lip balm. Talk about active lifestyle and instant gratification.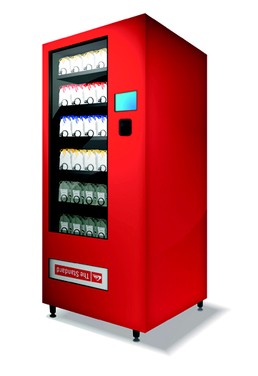 Lastly, another product which is creating a buzz in the beauty world is the new Airbrush Makeup System by Sephora. The product is created by Temptu. The system entails a portable airbrush machine and pending ponds which contain specially formulated liquid makeup. The liquid makeup is created to pop in and out of the makeup gun. Temptu's strategy is to offer consumers the flawless makeup look which they have become accustomed to seeing in the magazines and on Television.
However, this product is not entirely new; it is new to the mass market. Prior to introducing the product at a retail level, it was exclusively used by professional makeup artists.
This is a test order to see how well the customer responds to this product on their own since it requires high amount of maintenance such as assembling and disassembling between formula changes and not to mention cleaning.
The design is constructed such that each makeup pod contains one to two months worth of makeup and is available in foundation, blush and highlight shade formulations which pop in and out of the gun.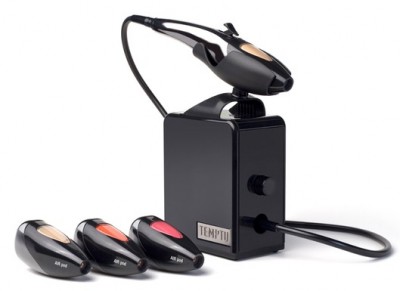 I have yet to witness this experiment with my own eyes to believe it, the product will launch coming September in selected Sephora stores nationwide. To promote, encourage learning and experimentation of this product-Sephora beauty experts will offer product training services to customers.
It fascinate me to know how fast we are moving in time and how various sectors of industries are continuously enhancing products to fulfill customer needs, whether they have little to no significance to our main survival. But again, who wouldn't mind a product which is readily available to them with a click of a button, snap of a finger or blink of an eye.