By Aysha Ibtasam

Eid is around the corner and I haven't decided on my outfit let alone the accessories to go with it. So much to do and so little time! This phrase is repeated by desi woman each year around the time of Eid. We love to plan spontaneously overlooking the chaotic consequences in planning outfits the night before Eid. The chaotic planning has become part of Eid planning each year in desi culture. The adrenaline rush it gives us in deciding colors, style, accessories and mehndi design to coordinate our ensemble gets us going even at 2am in the morning of Eid night.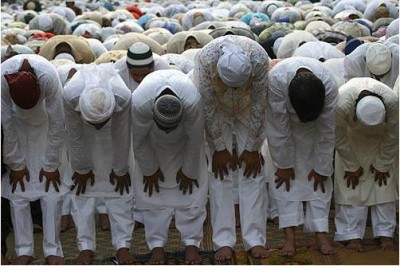 Whether we adorn ourselves with churidar suit, shalwar kameez, capri and long tunic, sari, lengha etc. we must not forget that it is not a wedding. The Eid-ul-fitur (known in desi community as Bari Eid) excites us and we get carried away with our dressing and go overboard. As nice as it is to wear new, trendy, glittery and beautiful clothes, let's not be mini brides or even full brides in some cases.
I have seen in the past at Eid prayers or Eid gatherings that there are one or two individuals dressed as if they are getting married right after the Eid namaz. Let's take some time to plan our clothes if not way in advance. It is best to plan an outfit ahead of time to match the right churi, jewelry, shoes and purse to prevent going overboard the last minute. Even if you are a newly wed, please keep in mind that the wedding is over and it is not an on going event. No need to show off every piece of jewelry you received as gifts on Eid day. Tikas and Juhmar should not be part of Eid outfit whatsoever.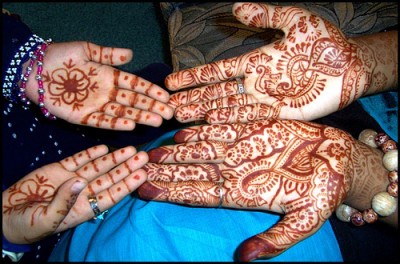 Personally, I believe shararas, lenghas, sari suits (not sari) or any other complicated items should be reserved for shadi or anniversaries only. For Eid, pick outfits which don't require massive pinning of dupata, excessive fabric around the feet (hence shararas etc.) or other tripping outfits. The reason I say this is because, you want to move from one place to another easily, and usually we have many parties, events or functions to attend on Eid day. You want to be comfortable and enjoy yourself along with everyone. Plus if you have children, it makes it harder to manage a dress and the kids.
On the contrary, the children look the cutest in tiny shararas or ghararas, but let them look the cutest while you look elegant and graceful in your fuss free outfit. If you are one of those individuals who like to be the center of attention there are ways to attract people. If your suit is plain, find a piece of jewelry which strikes attention at once, focus on either a necklace or earrings, not every piece of jewelry which hangs of off your body should scream, otherwise it becomes a bit tacky.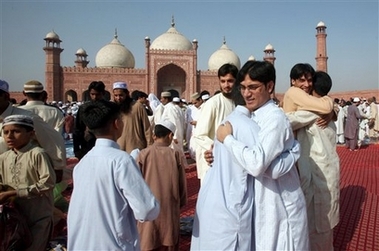 For instance, I have these awesome pair of sandals I bought overseas and I treat them as a recue item; when my suit is a bit plain I slip in those silver rhinestone studded sandals and immediately it lifts up the entire outfit. Every place I have worn these sandal to, I have received compliments and the ladies who are frugal in sparing compliments, are the ones staring at my feet for the duration of the party. Really!
As far as colors go, there are many to choose from, but keep in mind you will wear the outfit from morning to night, unless you have more than one dress planned for the day, then you are exempt from the following rule. Choose colors which work from morning to night, such as, pinks, purples, mauve, blues, greens, and red.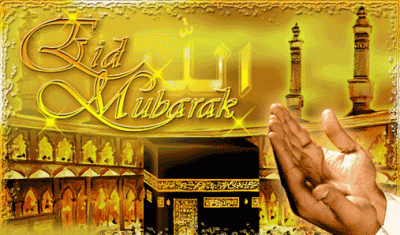 Reserve black and other dark colors for the night and lighter shades for the morning. If you opt for dark color in the afternoon, go easy on the accessories and if you pick a light color for the night, dazzle it with glittery glam jewelry. Remember, mehndi and churi already accounts for half of your dressing, so keep the other half minimum and graceful.
For guys, they look the best in shalwar kameez or kurta pajama on this occasion, honestly! Please refrain from wearing three piece suits, khakis, slacks, or jeans to Eid Namaz or Eid party. A crisp pressed shalwar kameez looks dashing on males than any other outfit on Eid day. Even if you have to pull the traditional suit for an hour or so, it is worth it!
Remember, plan slightly ahead of time to pull a cohesive look together to prevent a chaotic ensemble at the last minute.
EID MUBARAK!!