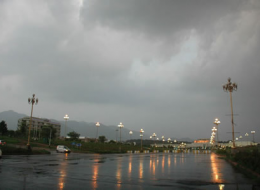 By Saeed Shah
McClatchy Newspapers
The bombing of a Shiite Muslim religious procession in Pakistan's largest city Monday killed at least 30 people as U.S.-backed President Asif Ali Zardari warned of a "conspiracy" against the country's democracy.
The fourth attack on the Shiite minority in recent days fueled fears that a sectarian conflict, along with the nuclear-armed country's battle with the Pakistani Taliban, could topple Zardari's civilian government, which was elected last year after eight years of military rule.
On Sunday, a senior intelligence official with the U.S.-led International Security Assistance Force in Afghanistan said the Pakistani government "could fall on a given day." The Obama administration also is worried that upheaval is imminent, and that the collapse of Zardari's government could force the U.S. to choose between defending democracy or opting for whatever stability that military rule could offer, senior officials said.
Members of Zardari's Pakistan Peoples Party fear that if push comes to shove Washington would side with the military, but neither weak civilian rule nor strong military rule would guarantee more effective action against Islamic extremists, a senior U.S. official said Monday.
A Pakistani Supreme Court decision this month to strike down an amnesty law and to order corruption cases reopened against Zardari and other politicians has undermined the government and strengthened the military's hand. While activist Chief Justice Iftikhar Chaudhry appeared to be trying to bolster Pakistan democracy, U.S. officials said that the military, with its access to most communications in the country, learned of his decision in advance.
Karachi, where Monday's attack took place, is Pakistan's economic capital, but it's also an ethnic tinderbox. Until three Shiite marches were targeted, however, it had been spared the attacks that have ripped through the nation's other urban centers in the past two years.